Great day for a good cruising yo moderate pace mtb training ride. Saw a local group was doing a mass mtb ride that would fit the bill. Nothing like riding with 130+ of your fellow mtb enthusiasts.
Ride details http://vozcycling.com/events/2012/12/massive-mountain-bike-ride-gathering-blackstar/
My Strava ride, started at buddies house so we could freeze our tail ends off on a 'warm-up' ride!
http://app.strava.com/activities/33529849
Even with a 9 AM start at the gate the first few miles were cold. Frost everywhere and some puddles were iced over.
Start

Several riders did the Santa stockings on helmet, many had little trees on handle bars, antlers, etc. Wacky outfits abounded. Sorta like a cross race.
My buddy Ian on first actual climb. We were already getting warm so this was one of our many stops to disrobe on the way up.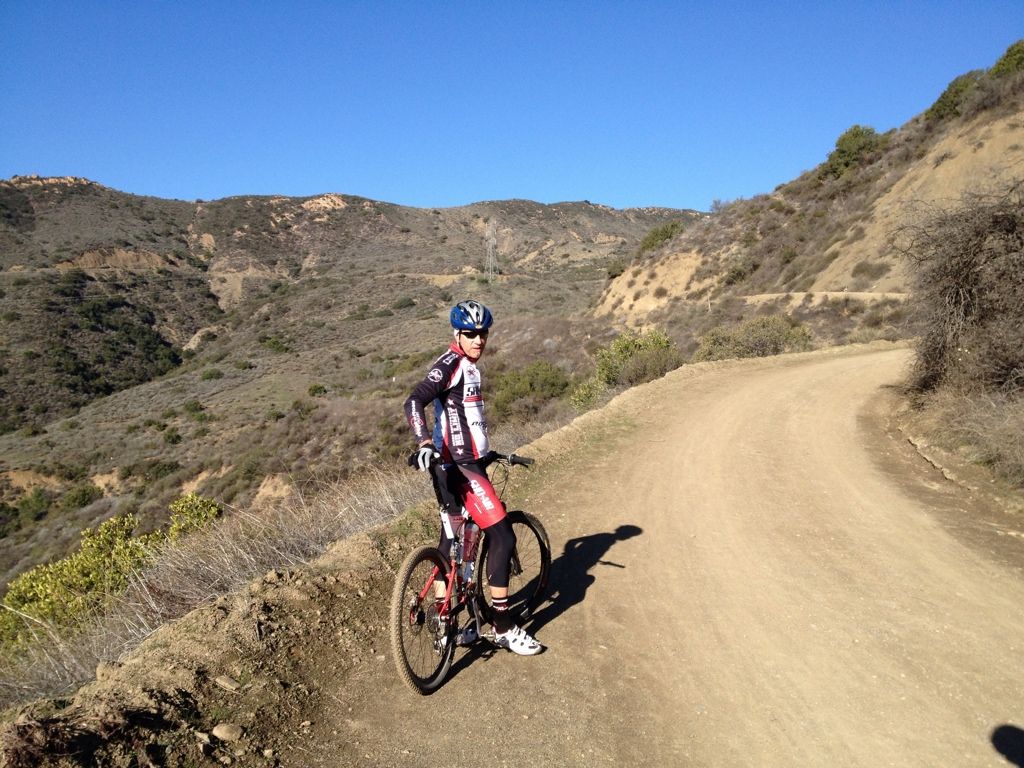 View back into canyon We are about four miles into the ride.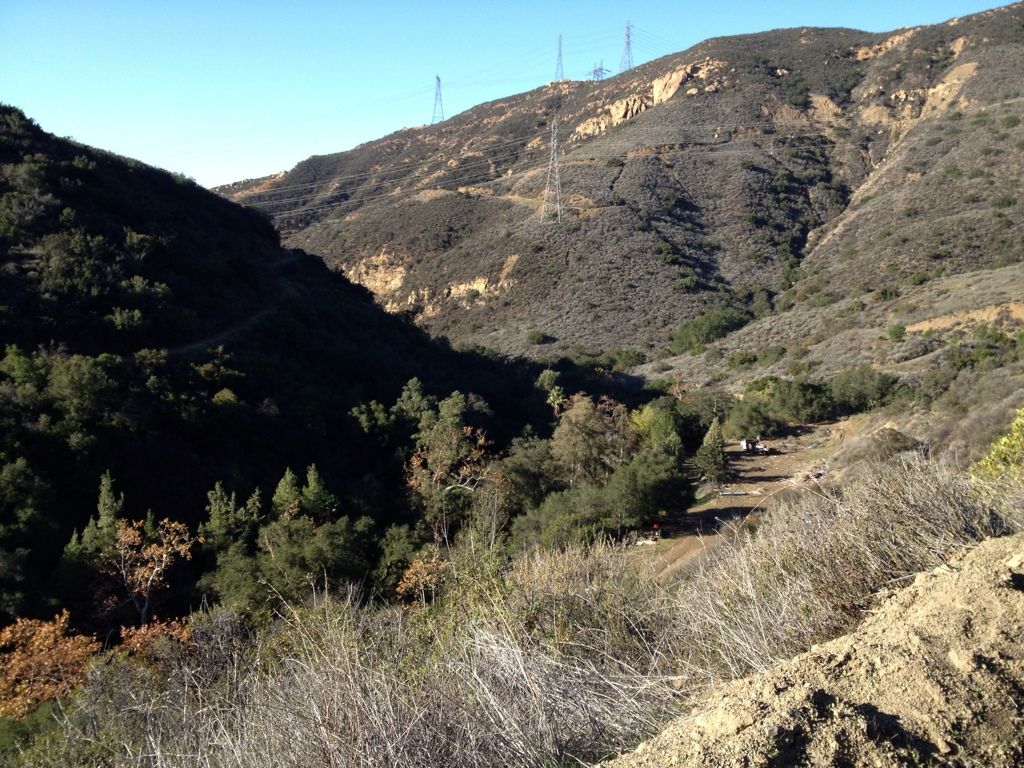 Frank on the left (looking at picture) me on the right. Ditched the vest. Another few miles and the leg & arm warmers went. Did need the vest and arm warmers on the run back down.
Summit. Great little rest stop set up. One of the LBS hosted the ride. I scored some swag - chain lube! That is my vintage team issue Trek Fuel 100 (more like 105 with upgrades). Good ride for this trail. Tires were overkill.
View back towards Orange County. You can make out some of the trail snaking up the hillside.
View a little to the left of above. This out towards the Laguna Canyon area.
One awesome day for a ride! 38F at start by Frank's house, cold in canyon and shade. probably 45 at summit. then hitting 55 on the way back along the highway.
JP