A buddy and I planned to take advantage of the sunny and 52 temps here in MD yesterday afternoon. At the 3pm ride start, it was 35 and overcast. 10 minutes in it was raining.
Long story short. I slipped on a log and went down pretty hard at speed. Quick check and my hand was hurting pretty bad everything else was ok.
Finished the ride (about 10 more miles) in a mix of rain and the last couple in heavy snow.
Get back to the car and my hand is swollen, I find some additional scratches, nothing too bad.
I get home and take the family out for pizza at a local pub, come home, and I feel something weird rubbing against the inside of my pants (no not that) it's in the knee area.
Pull my pant leg up to find this gem: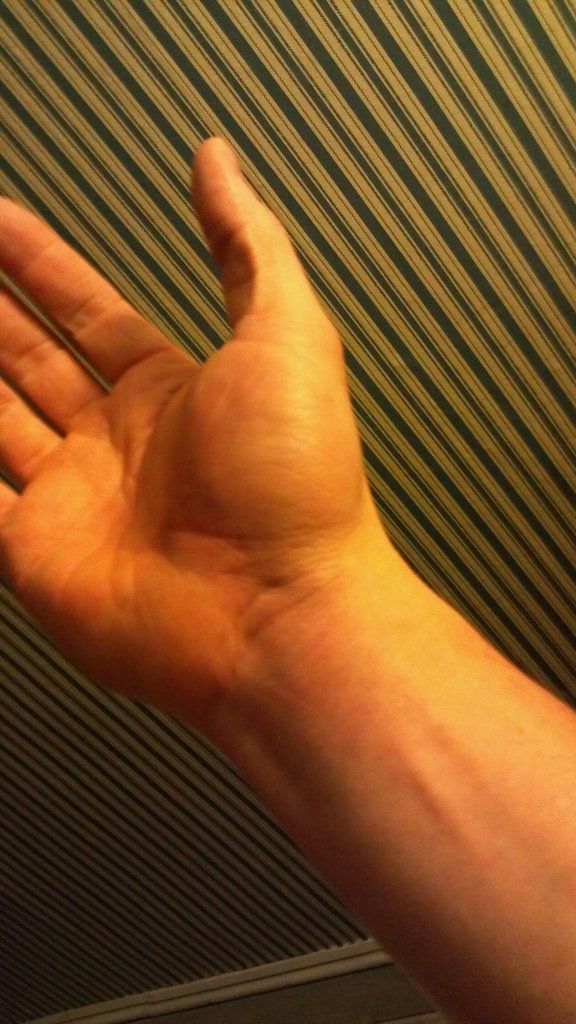 I iced it, elevated it, and am taking diclofenac. I guess it looks like a couple of days off the bike for me.